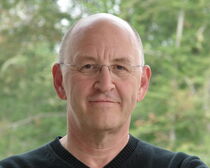 "
All the crazy comes from me. And yet I'm a perfectly nice guy in real life. I don't commit more than one gruesome murder per year.
"

—Michael Grant about the craziness in the series[1]
Michael Grant (born July 26, 1954, and currently 64 years old) is the author of the Gone Series. He has written over 160 books, though most are as a co-author with his wife.[2]
Grant was raised in a military family, attending ten schools in five states, as well as three schools in France. As an adult, he became a writer in part because "it was one of the few jobs that wouldn't tie him down to a specific location". He has lived in almost 50 homes in 14 states.[3] He currently resides in Southern California with his wife Katherine, and his two children.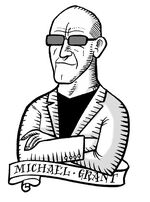 His other works include BZRK, Messenger of Fear, Front Lines, and The Magnificent 12.
External links
Edit
References
Edit